The info below is valid for all supported Smart TV's platforms up to date and future platforms.
---
Make sure you have the app installed on the TV and fully started atleast once in the past 6 months.
Please type in the SOFTWARE MAC when buying or trying a License! 
To get the MAC address that you need to register your TV:
Press OK/Center key on the Remote as soon as you see Loading Portal.
On some TV Remotes you need to press any of the ARROW keys instead of Center key.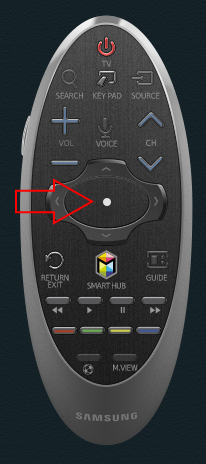 Go to System Settings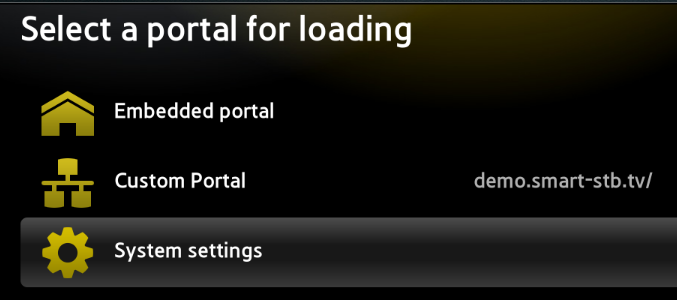 Go to Device Info.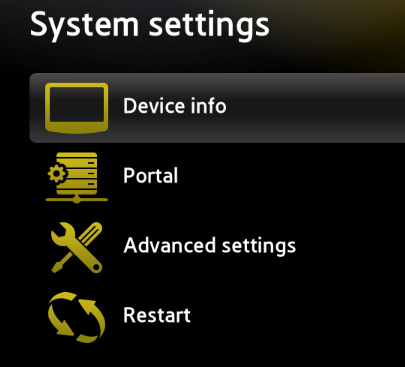 Use Software MAC on the registration page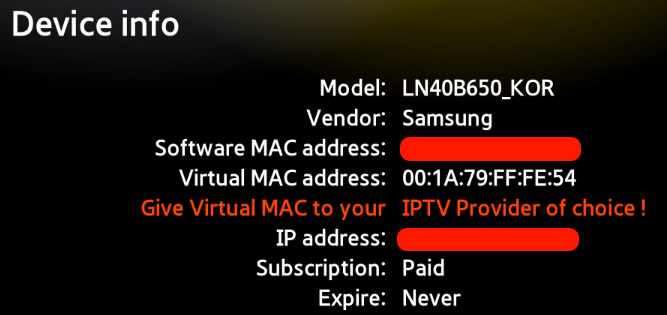 The MAC address needed to register your app and associate subscription payments.
Virtual MAC is the one your IPTV Provider needs to activate subscription on.
Once your App is active, you will need to give the Virtual MAC to your Service Provider of choice so they can activate your TV subscription with them.
We do not offer or operate IPTV access, channels or providers.